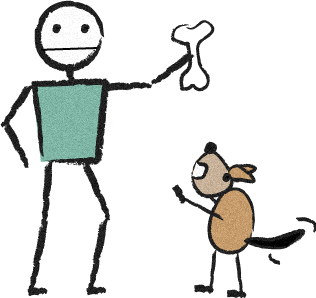 Some of my dear friends and readers were wondering about my site's logo. The bird symbol in the background is a raven and it has something to do with my family name. Ravndal means the valley of the raven in English so I thought it was just appropriate to use a symbol that represents the raven in my logo. Odd loves it and he told me that we can use the symbol as our family insignia. His would be in a different colour though.

+ The raven symbol.
On another subject, here are some pictures I took with my iPhone on some 3D paper rabbit figures we mounted on our PCs at school:

+ My Madonna rabbit complete with her iconic cone bra.

+ Elise's sporty rabbit with a pink cap.

+ Cristine's rebel rabbit with a red ribbon, mascara and a nose piercing.

+ Cathrine's party rabbit with a gray ribbon, mascara, eyeshadow and lipstick.

+ Erlends's nerdy rabbit with glasses.

+ Eivor's psycho rabbit armed with a knife.
That's all.