It's summer and I love it despite the fact that the city of Bergen is having an autumn disposition. The ratio of rain and sunshine in a week is like 6:1. No matter, I'm still going to enjoy the free time I have, albeit briefly. I have the whole month of July to finally finish my book since by August we're going to Rome and probably Sweden next to visit my sister from the US who's going to be there for two weeks due to work. Thinking about it seemed to be quite intimidating. I gave off a huge sigh.
"What is it my dear?" said Odd, who apparently heard me sigh in the kitchen. I was standing by the sink with a glass of water and he approached me.
"So did you wash all the clothes?" I said, ignoring his question as my eyes darted on the laundry basket he's carrying.
"I did," he replied, but he gave me a skeptical look. "You haven't answered my question. Is something bothering you?"
I drank the glass full of water before I answered him. "Nothing serious. I'm just worried that I might not be able to finish my book in the allotted time I set on myself. I've been cheating on my personal deadlines you know."
"Oh, don't be worried," he said, placing the laundry basket on the floor and he wrapped his arms around me. "You're over half-way now. Just write as much as you can and you'll definitely get there."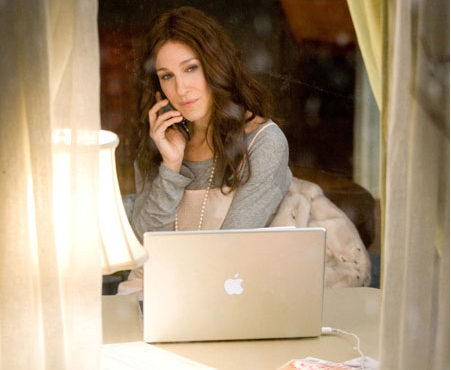 + Invoking my inner Carrie Bradshaw to whip up this novel in shape.
I smiled. When he saw it, he gave me a kiss before he let go, picking the laundry basket and he went straight to our bathroom.
I set the empty glass on the kitchen sink before I went back to my study table. I turned on my Mac. Once everything loaded, I opened a web browser. I thought I should update my blog first before I continue writing on my book. One reason was that I'm just excited to show to my readers the opening sequence I made for my upcoming book (in conjunction with a design project at school) and also the first three chapters were now available to read in my own site.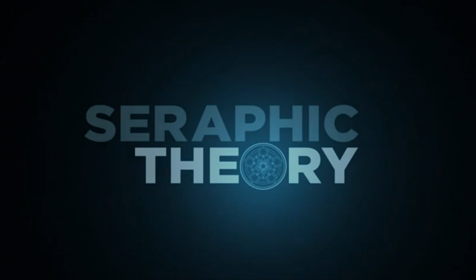 + Click the image to see the opening sequence.
After, I continued writing on my book with a new hope that I would be able to finish it within the time limit I set on myself. The sound of the keyboard typing could be heard throughout the night.